Aida Delaz
About
Aida Delaz is a Chicago based actor. She was born in Spain to Cuban parents and was raised in Southern California - thanks to this she is multicultural and bi-lingual. She has always loved art and language. She graduated from DePaul University (BFA Acting BA Spanish) first generation in her family. During her time at The Theater School she developed her fascination for studying human nature, affinity to movement studies and desire to tell important stories. In her free time you'll find her playing dungeons and dragons, working her stage makeup skills, writing solo pieces, and dancing to all music.
Resume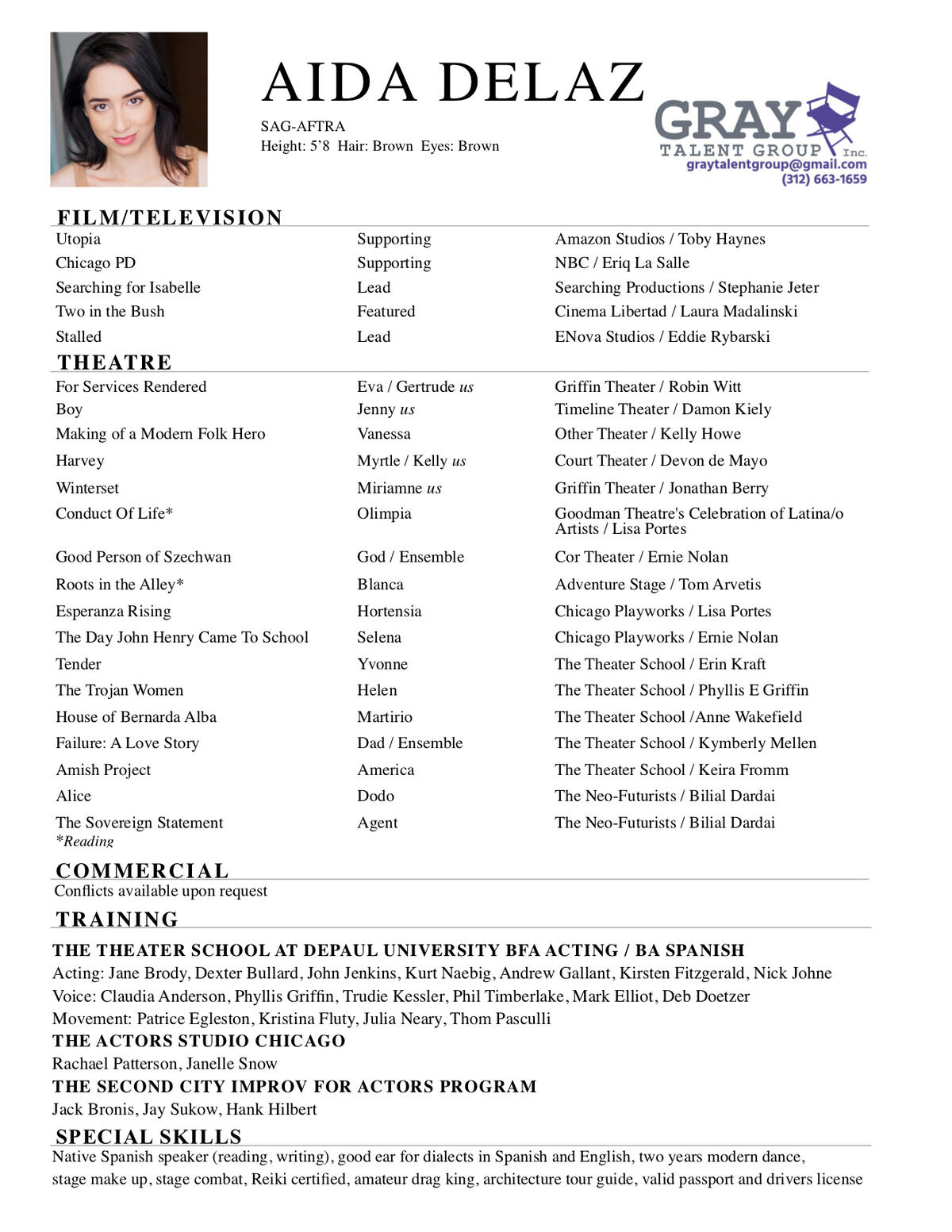 Contact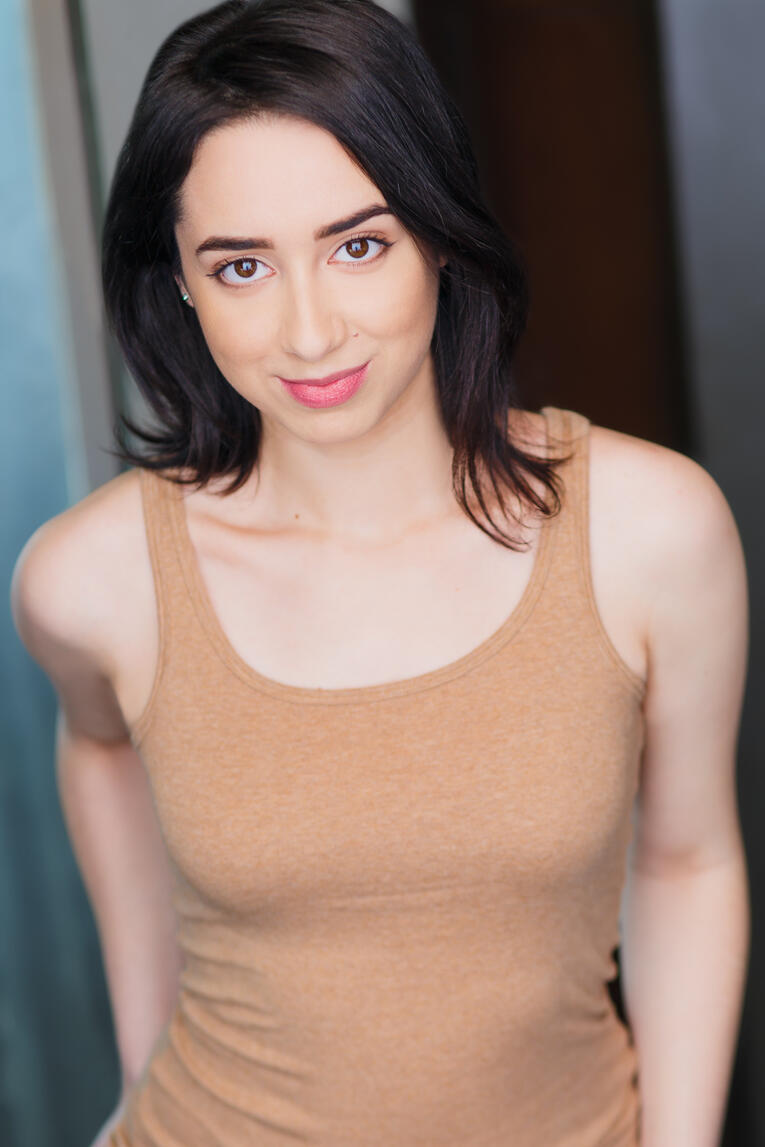 For Film/TV, Theatre, Print, or Voice Over, please contact Gray Talent Group at 312.663.1659 / [email protected]
Want to contact Aida directly? Use the form below.